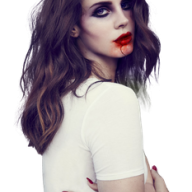 Administrator
Staff member
Dracula - 1994
CAST: Selen, Joy Karin's, Simona Valli, Deborah Wells, Maeva, Draghixa, Tania Lariviere, Dalila, Manuela Simone, Nicoleta Astori, Jolth Walton, Ron Jeremy, Joe Calzone, Eric Vincent, Franck David, Ennio Luise, Richard Voicin, Robert Malone, John Sanders, and Ennio Luise
XV century Prince Vlad Tepes tries unsuccessfully to escape his wife during an invasion of Romania by the Turks. Vlad is killed, while his wife is kidnapped and tortured until he grant to the sultan sexually. Repeatedly raped, she decides to commit suicide right on the tomb of late husband. The sacrifice of the women resurrects Vlad, who vows to get revenge over the centuries. Four centuries later, in 1887 in Bedford, a notary found traces of the heirs of the Count and left for Romania.
The sex feels a lot like the sex in classic porn. It often blends in with the plot and is fairly chopped up. The scenes are also extremely short and often under five minutes in length. On the plus side, the women are almost all real. It's a nice change to see a porno where the women aren't obviously altered.
Scene 1. Deborah Wells, Selen, Tania Lariviere, Roberto Malone
In the first scene Elizabeth (played by Selen) is surrendering to the sultan to have various sex acts with his maidens, including missionary, cowgirl&reverse cowgirl and blowbang.
Scene 2. Deborah Wells, Tania Lariviere, Roberto Malone
Castle orgy with maidens. (Blowjob, cowgirl)
Scene 3. Draghixa, Jean-Yves Le Castel, Ron Jeremy
Mary (played by Draghixa) is forced to take a coach with Sam, while the other sisters take a different coach. Half way of their journey they stop and coach man & Sam gang-rape Mary forcing her to blowbang them and have sex in cowgirl position.
Scene 4. Selen, Ron Jeremy
Pussy licking, missionary, cowgirl, doggy.
Scene 5. Dalila, Jean-Yves Le Castel, Richard Langin
Inn's waitress is getting banged by two guys. DP, cowgirl, blowjob
Scene 6. Maeva, Ron Jeremy
Missionary, cowgirl, blowjob, anal
Scene 7. Simona Valli, Jean-Yves Le Castel, Ron Jeremy
Scene 8. Draghixa, Joy Karin's, Don Fernando, Eric Weiss
Scene 9. Valentina Velasquez, John Walton
Scene 10. Joy Karin's, John Walton
File:wmv
Size: 1170 MB
Duration: 01:04:05
Resolution: 718x480
Sponsor Link:
Sponsor Link
Links:
Download