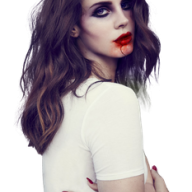 Administrator
Staff member
Pornogothic
Great classic movie, featuring the fantastic Stephanie Swift and Asia Carrera.
A group of female vampires is roaming the streets, introducing helpless man to the food chain
so detective Armstrong, with his own relationship problem, is called on the case
The movie features blowjob, reverse cowgirl, clothed sex, lesbian action, threesome sex, and more!
Director: Jonathan Morgan
Scene 1. Stephanie Swift, Brad Armstrong
Scene 2. Asia Carrera, Katie Gold
Scene 3. Shanna McCullough, John West
Scene 4. Rebecca Lord, Serenity, Alex Sanders
Scene 5. Asia Carrera, Azlea, Missy, orgy, Shanna McCullough, Stephanie Swift, Sydnee Steele, Ian Daniels, Jonathan Morgan, Mickey
G., Steve Hatcher
Scene 6. Serenity, Brad Armstrong
Scene 7. Serenity, Dave Cummings
Fear the Night.
Their thirst is not for blood, but blood will run.
Their passion is not for immortality, but they are forever.
Their hunger is not for the soul, but they will take yours anyway.
And with your last breath you will thank them, for you desire is the same as theirs.
File:wmv
Size: 990 MB
Duration: 01:27:09
Resolution: 640x480
Sponsor Link:
Sponsor Link
Links:
Download